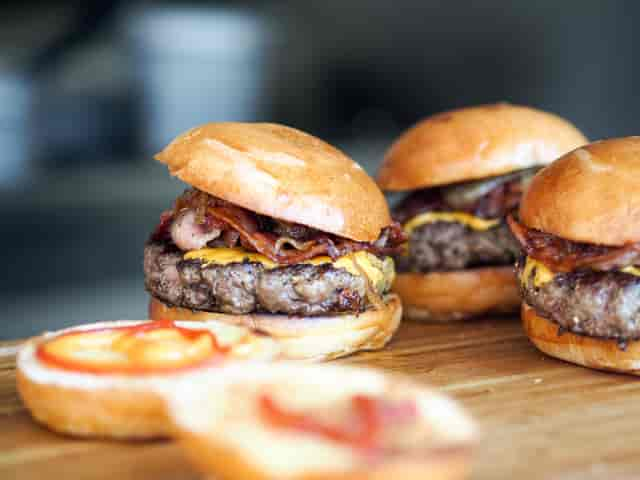 Lunch & Dinner
Become a VIP
Receive updates on special events, new menu items, menu reviews, and more!
Lunch & Dinner
Soups and Salads
Salad Toppers
Grilled Chicken, Tuna Salad or Chicken Salad $4
Shrimp $5
Steak Tips $6
Moe Joe Meals
All entrees served with choice of two sides and homemade Portuguese Sweetbread & whipped butter unless noted with **
Moe Joe Sandwiches
All of Moe Joe Sandwiches on Toasted Ciabatta Roll Unless Otherwise Specified and with Chips, Fries, or Coleslaw Substitute onion rings for $2
Moe Joe Burgers
8oz. Fresh Angus Burger served with Lettuce, Tomato, Chips, Fries, or Coleslaw Substitute onion rings for $2
Beverages
Coffee or Tea $2.00
Iced Coffee or Iced Tea $2.95
Hot Chocolate with whipped cream $2.95
Milk
$2.00 small | $2.85 large
Chocolate Milk
$2.50 small | $3.00 large
Assorted Juices
$2.25 small | $3.00 large
Orange, Apple, Grapefruit, Cranberry, Tomato
Fountain Soda (free refills) $2.95
Pepsi, Diet Pepsi, Mountain Dew, Schweppes Ginger Ale, Sierra Mist, Mug Root Beer, Lemonade, Fruit Punch
Catering Available
Catering available for pickup or delivery. On site catering available for any occasion.
Don't forget dessert!!!
Ask about our great selection cakes, cookies and various homemade sweets...
Gifford's Ice cream served year round...